SMALL PRINCESS NECKLACE SILVER
A sterling silver pendant with a white CZ stone set in our unique princess pattern, on a Venetian chain.

Measurement: 6,5 mm big CZ stone.
Care instructions: Your beautiful stone will always keep its luster. If the stone starts to look a bit dim and not as lustrous anymore it's because there's dirt on the stone. Clean it with a toothbrush, dishwashing liquid, and warm water.

All jewelry is delivered in a beautiful box wrapped in an exclusive envelope case.

All our jewelry is charity jewelry. We donate a large part of our income to the charity projects we work closely with. When you receive or buy a piece of jewelry from our collections, you become part of giving to someone in need. Read more here.

Our jewelry is made from recycled metals; nickel-free sterling silver, 18K gold-plated brass, and 18K gold. We use high-quality cubic zirconia (CZ) and conflict-free diamonds and precious stones.


Article nr:
neck056
Size guide
Size guide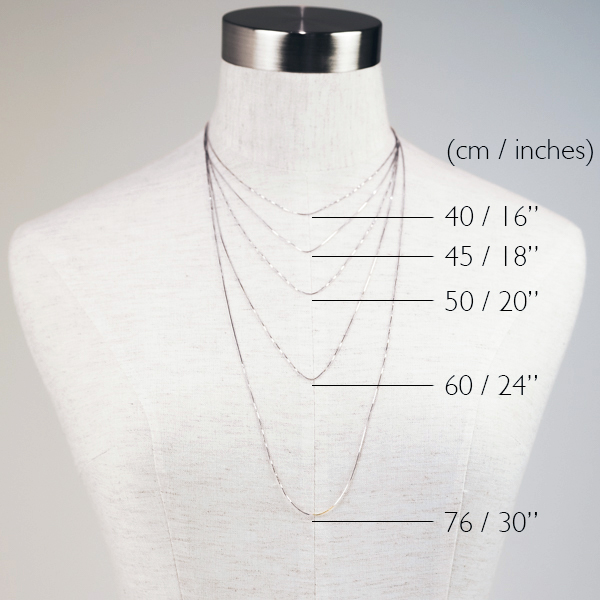 Normally ships the next day
 Easy and secure payment through Klarna and Paypal
 Beautiful box and exclusive envelope case with every purchase
 Right to return